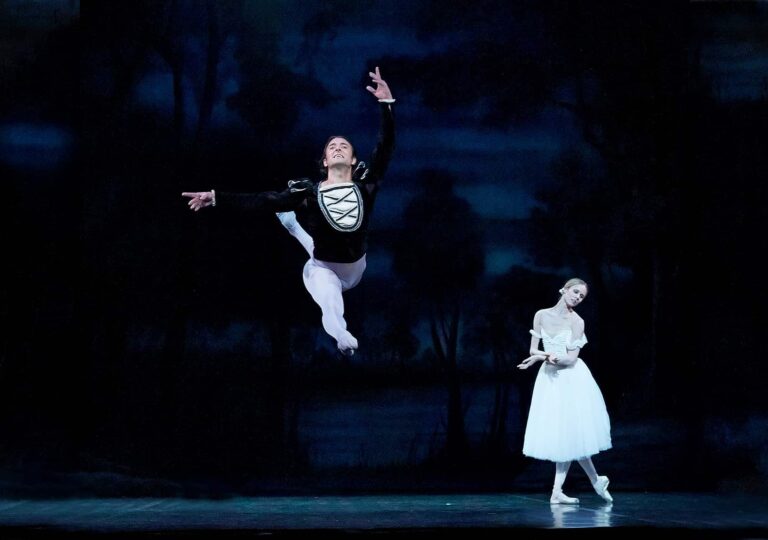 ASSISTANT REHEARSAL DIRECTOR
Matthew Lehmann
Pas De Deux Patrons Bruce & Charmaine Cameron
Born in Melbourne, Matthew started training at Ballet Theatre Australia in 1999 and continued to develop his skills at The Australian Ballet School in 2002. 2005 saw Matthew perform for the first time with the West Australian Ballet in their season Dangerous Liaisons by Simon Dow.
After graduation Matthew moved to Canada to join Alberta Ballet and during his time there he portrayed Tybalt and Velmont in Onegin and Dangerous Liaisons respectively. Matthew also had the opportunity to perform in his favourite piece of Yukichi Hattori's choreography, Tubular Bells.
After five years with the company, and a side line participation in the Banff Professional Dance summer intensive programme, Matthew moved to Perth to continue to grow as a dancer joining West Australian Ballet for their 2010 Gala season.
Aurèlien Scannella led Matthew to the height of his career when he was promoted to Principal dancer after the season of Onegin by John Cranko in 2013.
His portrayal of Onegin resulted in a nomination for most outstanding performance by Male Dancer at the WA Dance Awards in 2014.
In his time with the Company, he has performed many lead roles in both classical and contemporary works by choreographers including Edward Clug, Itzik Galili, Annabelle Lopez Ochoa, Jiří Kylián, John Cranko, David Dawson, Garry Stewart, George Balanchine, Uwe Scholz, David Nixon, Youri Vámos, Claude Brumachon and Krzysztof Pastor.
Matthew as also invited to perform On the Nature of Daylight with Principal Ballet Mistress and Artistic Associate, Sandy Delasalle-Scannella, at the 2016 Helpmann Awards.
He retired as Principal in 2022 and joined the Artistic team in 2023.
Image: Matthew Lehman as Albrecht and Brooke Widdison Jacobs as Giselle in Giselle (2014). Photo by Sergey Pevnev.