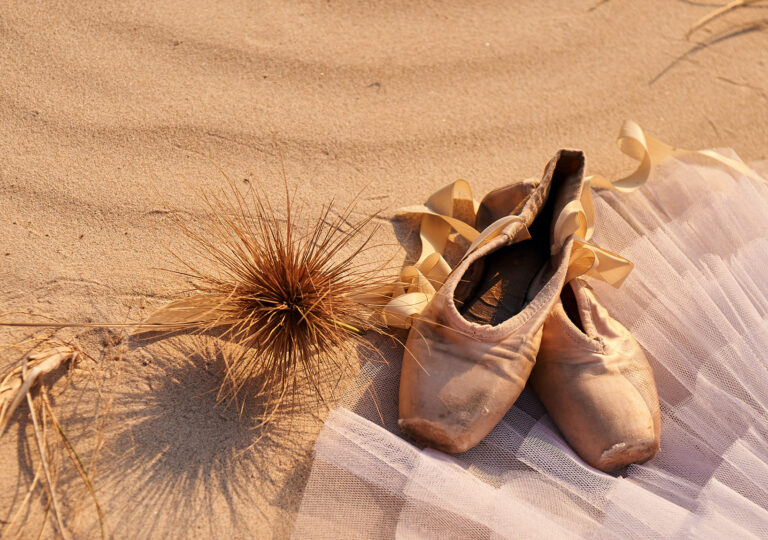 If your life has been enriched by your experiences in ballet, you can connect your legacy with this beautiful art-form.
When you make a Gift in your Will or a Bequest, you are making a gift to the future of the Company and the future of ballet in our State.
Your gift will be preserved in perpetuity within a protected capital fund, the West Australian Ballet Endowment. The earnings from your gift will then provide ongoing support for West Australian Ballet, ensuring future generations experience the magic and joy of ballet.
Kira Bousloff Circle
The Kira Bousloff Circle honours individuals who have left a gift in their will to support the future of West Australian Ballet.
Members will receive unique opportunities to hear from our Artistic Director, staff and dancers and learn more about the Company's plans for the future.
West Australian Ballet has commissioned a silver pin to acknowledge the delicate and perpetual nature of your gift. This pin is uniquely available to members of the Kira Bousloff Circle.
Endowment Circle
Endowment Patrons will receive a number of unique event invitations throughout the year, including VIP invitations to watch Company Class, performance events and the opportunity to participate in a ballet class.
You will also receive regular reports and updates on the progress of the Endowment in supporting the Company's performances and activities.

Frequently Asked Questions
An endowment is an investment fund whose capital is invested and where only the interest or earnings on that capital are withdrawn from the fund. The capital balance comes from financial gifts and can increase over time as gifts are given. By preserving the capital, the fund is designed to support West Australian Ballet in perpetuity – forever.

The Endowment is not a separate entity. Endowment gifts will be placed in a separate restricted account, so that these funds are protected and are not able to be used for annual programs.

The Board of Directors have already approved and adopted a constitution, which spells out the purpose of the Endowment and the restrictions on the use of the funds. For example only the earnings may be spent on Company projects, and, only in extreme conditions may the capital be accessed (say, if the very life of the Company is in danger).

Each year, earnings and interest will be earned through the investment of the Endowment funds. It is these earnings and interest which will help provide additional resources for the general operations of West Australian Ballet (such as dancer salaries, annual seasons), and specific projects (such as Young Artist Scholarships, Commissions and Access Programs).

The investment decisions for the Endowment will be made by the Endowment Investment Committee which will include two Board Directors, the Finance Director and Philanthropy Director of West Australian Ballet, and three independent members who hold appropriate investment expertise.

The Philanthropy Team will provide a report to Endowment Patrons at least once per year to report on earnings received by the Endowment and how those earnings have been spent.

This is a very personal decision. You have a choice of making a gift now to the Endowment, or making a gift in the future through a Bequest in your Will.


This is a timing question. An Endowment Gift is a capital gift made now. The capital amount will then be preserved by West Australian Ballet and the interest and earnings will support the Company into the future. It means you are able to see the impact of your gift now, and share the successes of the Company.

A Bequest is a gift that will be made in the future, as directed by your Will. If you are not in a position to make a capital gift now, then making a Bequest is a wonderful way of including West Australian Ballet in your legacy plans. Some donors will choose to make both a capital gift now, and include a Bequest to the ballet in their Will. All donations made by Bequest will be placed in the Endowment Fund unless otherwise directed by you.

This is also a very personal decision. There is no minimum for an Endowment gift. A gift of any amount will help to build the capital base of the Endowment. As stated above, given that this is a capital fund, it means that only the earnings will be spent. It is worth thinking about this when considering the amount that you might like to give. For example – if you made an Endowment gift of $10,000, this would mean that at a conservative rate of return, earnings of between $500-$600 per year would be achieved. A gift of $100,000 would provide the Company with approximately $6,000 each year. In guiding your gift, we invite you to think about a one-time gift that is personally significant to you, and reflects your desire to support the future of ballet in WA.

Gifts can be made as a single sum, or spread over several years. Because these gifts are tax-deductible, you may like to consider making a gift over 3-5 years, which may provide a more tax-effective result for you*.

A Bequest gift is a different question, because there are many options to choose from. For specific examples about the different ways you can leave a gift in your Will, please ask for further information about "Leaving a Bequest".*


*We encourage you to speak to your financial and legal advisers with specific questions.

A bequest to West Australian Ballet can be made by updating your will or via a codicil, a supplementary document to your existing will.

There are a number of ways to leave a bequest to West Australian Ballet. You may wish to leave:

• a specific amount

• the whole of your estate

• a percentage of your estate

• the balance of your estate

• property or a specific item

Whatever you choose, the wording is very important. You can download example wording here.

We also recommend discussing your options with a legal or financial advisor to see what best suits your circumstances.
If you have any questions, and would like to further explore the role you can play in the future of West Australian Ballet, please call Dianne Walton, Philanthropy Manager – Endowment & Grants on (08) 9214 0743 or email dwalton@waballet.com.au
Keep up to date with West Australian Ballet
Sign up to Straight to the Pointe Monthly eNews
Sign up