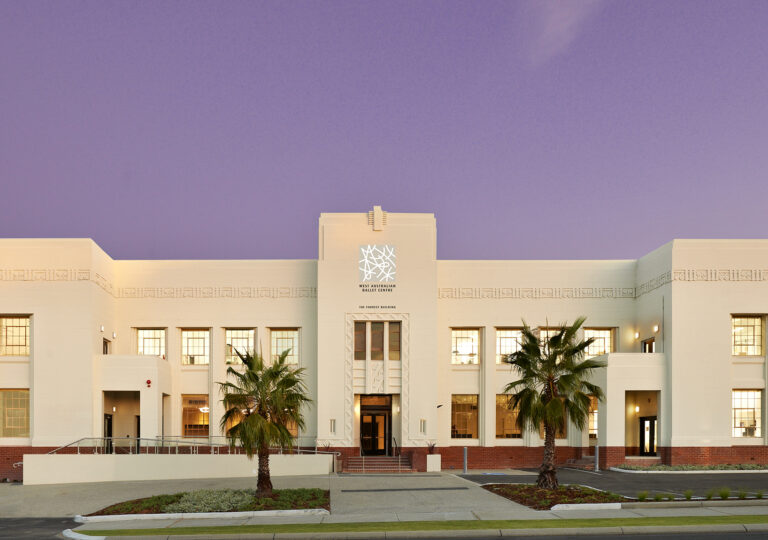 Careers
Explore job vacancies at West Australian Ballet

Company Dancers
We are always on the lookout for energetic, innovative and passionate artists to join our team.
Auditions for Company Dancers are by invitation of the Artistic Director only.
Suitably experienced candidates may apply at any time to audition@waballet.com.au with the subject line "AUDITION APPLICATION" to be considered for an opportunity to audition. Please note that receipt of an application, does not guarantee that an invitation to audition will be furnished.
Only emails sent to the Audition email address will be reviewed.
Your application should please including the following:
Resume
Photographs (JPEG preferred)
Link to online footage of a Classical variation (YouTube or Vimeo)
After your enquiry has been submitted, please do not send follow-up emails or phone-calls to West Australian Ballet unless you have been asked to do so by a member of the Artistic Team.
Western Australian applicants are strongly encouraged to apply.
Due to the COVID-19 global health pandemic, open auditions are not scheduled at this time. Information about auditions will be posted on this page.

HEAD OF MARKETING & COMMUNICATIONS
West Australian Ballet (based at West Australian Ballet Centre in Maylands) is the State's flagship dance company, performing a dynamic and extensive series of classical and contemporary dance works in Perth, regional Australia and internationally. Our vision is to be recognised for exceptional ballet experiences and leadership within our communities, locally and globally and we are driven by our purpose to enrich people's lives through dance

Stand alone, this is a truly outstanding marketing and communications management role; add to it the fact the position is with one of Australia's leading Performing Arts companies right here in Perth, we think it adds up to a great career opportunity for a marketing and communications professional who also has sound management experience. Find out everything you need to know about West Australian Ballet here www.waballet.com.au
Why should this position be of interest to you? In addition to being the Head of Marketing and Communications, you will be a member of the company's senior leadership team, reporting to the Executive Director with an expectation that you will contribute to the achievement of the overall goals, objectives, organisation performance and culture of WA Ballet.
The role is integral in leading and seeking out new opportunities to continue to build the company's position nationally and internationally within the Arts and Cultural landscape. This includes developing opportunities for the company to grow its brand and expand its market share locally, regionally, nationally and internationally.
As Head of Marketing and Communications, you can expect to lead the design, development, execution, measurement and reporting of the marketing and communications strategy for WA Ballet. You will work closely with the company's Artistic Director, Heads of Development, Access and Outreach and Finance, HR & Corporate Services to maximise engagement with all stakeholders to enhance the Brand, Box Office Revenue, and other income generation. We seek someone who can work collaboratively to ensure alignment of all communications and resources to meet campaign requirements.
At WA Ballet, all of the team are committed: "To enrich people's lives through dance" and at all times demonstrate behaviour consistent with the values of the company: "Access, Excellence, Innovation and Integrity".
Is this the role for you? Are you the person for this position? If you have read this far – then perhaps. Before you apply however, please email judith@lesterblades.com.au or telephone 08 9221 0744 and request a copy of the Position Description, which includes the selection criteria.
Confidential applications should be lodged with Lester Blades – Executive Search & Board Advisory (in MS Word format) quoting Ref No. LB302761. We would prefer to receive your application by Friday 15 April 2022.