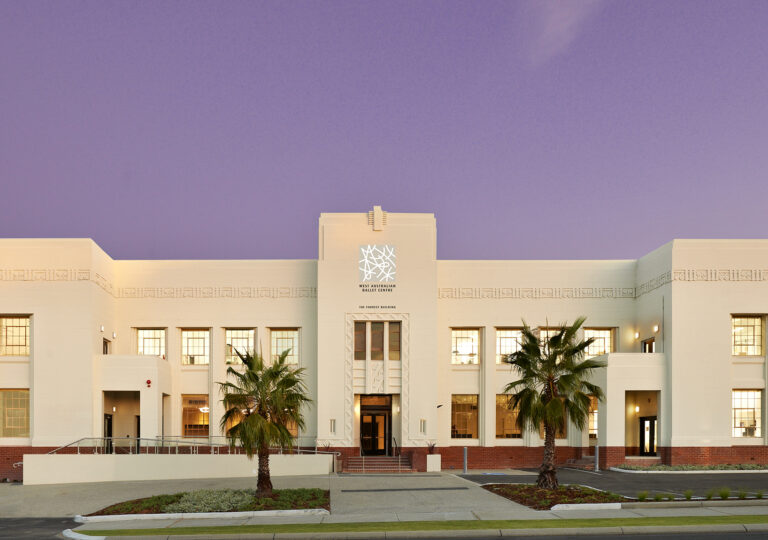 Careers
Explore job vacancies at West Australian Ballet.

Company Dancers
We are always on the lookout for energetic, innovative and passionate artists to join our team.
Auditions for Company Dancers are by invitation of the Artistic Director only.
Suitably experienced candidates may apply at any time to audition@waballet.com.au with the subject line "AUDITION APPLICATION" to be considered for an opportunity to audition. Please note that receipt of an application, does not guarantee that an invitation to audition will be furnished.
Only emails sent to the Audition email address will be reviewed.
Your application should please including the following:
Resume
Photographs (JPEG preferred)
Link to online footage of a Classical variation (Youtube or Vimeo)
After your enquiry has been submitted, please do not send follow-up emails or phone-calls to West Australian Ballet unless you have been asked to do so by a member of the Artistic Team.
Western Australian applicants are strongly encouraged to apply.
Due to the COVID-19 global health pandemic, open auditions are not scheduled at this time. Information about auditions will be posted on the West Australian Ballet Company's website at https://waballet.com.au/careers when new information is available.

---
Executive Director
On behalf of the Board of West Australian Ballet, we are delighted to invite applications for the position of Executive Director, with a view to the person appointed commencing in the role in early 2021.
West Australian Ballet (WAB) is the State Ballet company for Western Australia. Based in Perth, and with a proud heritage dating back to 1952, the company boasts a full-time professional troupe of dancers and presents a diverse repertoire of full length and contemporary ballets. Browse our website for further information on this amazing company.
Reporting to the Board, and working alongside the Artistic Director, the Executive Director will build on the company's outstanding reputation and impressive box office and commercial achievements over recent years.
This is a position for someone who already offers the full suite of Chief Executive Officer competencies, particularly around strategic and people leadership, financial and corporate management, business development and marketing, and operations.
Like many Arts organisations, West Australian Ballet owes much of its success to the quality of its partnerships. The incoming Executive Director must have outstanding relationship development and management skills, able to work effectively with a professional Board, with all levels of Government, the corporate sector, donors / philanthropists, the dance community and lovers of ballet.
People interested in being considered for this opportunity are encouraged to have a preliminary confidential discussion with Geoff Blades on +61 8 9221 0744 or geoff@lesterblades.com.au A copy of the Position Description and Selection Criteria is available.
Confidential applications should be forwarded to Lester Blades - Executive Search & Board Advisory in MS Word format to applications@lesterblades.com.au quoting Reference LB302500. We would prefer to receive your application by mid-January 2021.