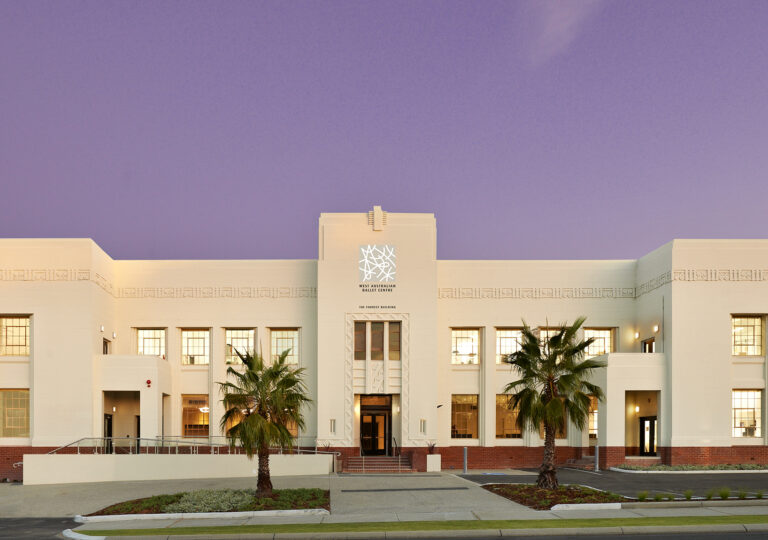 Ticketing Terms and Conditions


By purchasing a ticket to a West Australian Ballet event, you agree to the following terms and conditions. Should you purchase a ticket on behalf of someone else, you are responsible for ensuring the ticket holder is notified of the terms and conditions.
Service and Transaction Fees
Transaction and service fees differ depending on the sales channel and delivery method of your tickets.
Online bookings warrant a fee of $5.95
Phone or box office bookings warrant a fee of $6.95
Group bookings warrant a fee of $8.95
Season package bookings warrant a fee of $7.00
Lost or misplaced tickets warrant a replacement fee of $3.95
Tickets incur a $2.00 fee for standard post or $4.40 for registered post. There is no charge for venue collect or eTickets.
Refunds and Exchanges
Ticket purchases are final and will not be refunded unless as required by the Live Performance Australia Ticketing Code of Practice, which can be found here.
West Australian Ballet allows authorised sellers to accommodate ticket exchanges of date within the same production, provided the new tickets are of equal or higher value to the tickets originally purchased.
Ticket exchanges will only be accommodated up to 48 hours prior to the original ticket performance date. An exchange fee of $3.95 per ticket is charged through West Australian Ballet. This fee is waived for subscribers, and may differ through other authorised sellers.
Discounted Pricing
Season subscribers can unlock discounts and exclusive benefits when purchasing tickets to two or more shows at the same time in a package.
Concession pricing is available for pensioner, concession, Health Care, and full-time student card holders. Companion card tickets are available for valid card holders.
Junior tickets are available for people aged 16 and under, with further discounts available for Junior Members. Junior Member tickets must be purchased with an Adult or Concession ticket to be valid. Full Junior Member ticket terms and conditions can be found here. $30 under 30 discounted tickets are available for people aged 17-29.
A group booking discount is available for groups of 10+ in A or B reserve seating. Tickets must be purchased in the same transaction for the same performance either via phone or in person.
A valid concession, student, or companion card may be required at the time of purchase or at the venue. You may be asked for photo ID if you have purchased a $30 under 30 ticket.
West Australian Ballet operates using demand-based pricing which may see prices increase or decrease for specific performances at any point without notice.
Conditions of Purchase
Tickets are sold and distributed on the condition that they are not to be resold or offered for resale at a premium. It is prohibited to use tickets for advertising, promotion, competition, or other commercial purposes without the permission of the West Australian Ballet.
Tickets must only be purchased from an authorised seller. Authorised sellers of tickets include West Australian Ballet, Arts and Culture Trust, and Perth Festival (Quarry season only). Authorised sellers reserve the right to specify a required delivery method if deemed necessary.
Tickets purchased via unauthorised sellers will not be honoured and you may be refused admission to the event.
West Australian Ballet can, at any time, alter or substitute artists within a performance if deemed necessary.
Theatres and performance spaces used by West Australian Ballet have some seating with a potentially restricted or obstructed view of the stage. These will be clearly defined during purchase and priced accordingly.
Conditions of Entry
Patrons are required to abide by all event and venue conditions of entry. Venue staff and West Australian Ballet reserve the right to refuse entry and admission upon reasonable grounds.
West Australian Ballet reserve the right to eject any person who appears to be intoxicated, disorderly, offensive, or otherwise fails to comply with West Australian Ballet's Terms and Conditions. Patrons who have been refused entry may be prohibited from purchasing further tickets to West Australian Ballet performances.
Latecomers may not be admitted until a suitable break in the performance.
Cameras, audio, and video recorders may not be brought into the venue except where expressly authorised. The right is reserved to broadcast or telecast the event. By entering the venue, you consent to potentially being recorded.
For all other questions and comments, please contact us on 9214 0707 or via email info@waballet.com.au and we will endeavour to respond within 48 hours.
For more information please call us
(08) 9214 0707