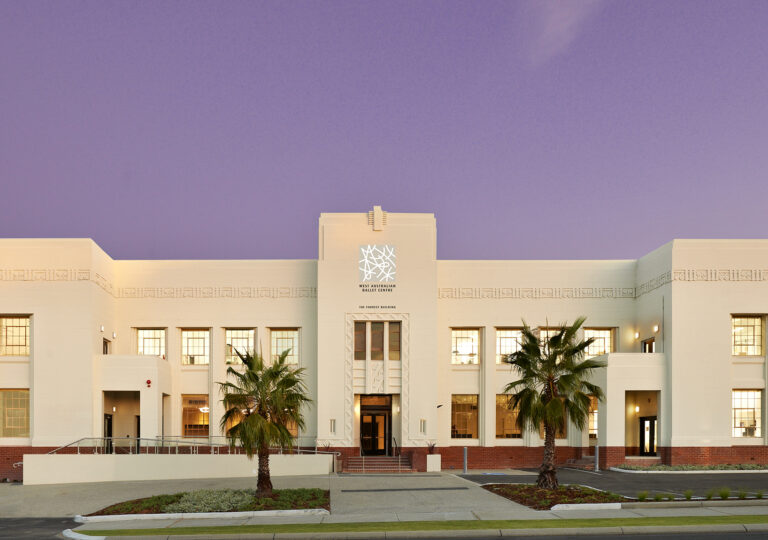 Ticketing Terms and Conditions


By purchasing a ticket to a West Australian Ballet event, you agree to the following terms and conditions. Should you purchase a ticket on behalf of someone else, you are responsible for ensuring the ticket holder is notified of the terms and conditions before
purchase.


Read the Terms and Conditions of entry here.
All single ticket purchases warrant a service and/or transaction fee. Online purchases warrant a fee of $5.95 and phone or box office bookings warrant a fee of $6.95. All package purchases warrant a handling fee of $7.00.
Tickets will not be refunded after purchase unless outlined by the Live Performance Ticketing Code of Practice.
Tickets are sold and distributed on the condition that they are not to be resold or offered for resale at a premium.
Tickets cannot be used for advertising, promotion, competition or other commercial purposes without authorisation of West Australian Ballet.
Tickets must only be purchased from an authorised seller, other arrangements must be authorised by West Australian Ballet. Authorised sellers include: West Australian Ballet and Perth Theatre Trust.
Tickets purchased via an unauthorised seller will not be honoured and may be refused admission to the event.
Authorised sellers reserve the right to specify a required delivery method if deemed necessary.
Authorised sellers for West Australian Ballet events, can, at any time alter the selling and price structure of its tickets. The West Australian Ballet adopts a demand based approach to ticket pricing – this can alter the price of both single tickets and packages.
If in the event a ticket is misplaced – replacement and method of replacement is at the discretion of authorised sellers. Replacement of tickets will result in a fee of $3.95.
West Australian Ballet allows authorised sellers to accommodate ticket exchanges of date, as long as; the tickets remain within the same production and are of equal or higher price to the tickets originally purchased. Tickets purchased within a package receive this benefit free of charge, single ticket exchanges will incur a fee of $3.95 per ticket. Ticket exchanges will only be accommodated up until 48 hours prior to the original ticket performance date.
West Australian Ballet utilises several ticket types; Concession: for those holding a pensioner concession, Health Benefit or full time student card. $30 under 30: for people aged 17- 29 years old. Group Pricing: 8 or more tickets purchased concurrently, in A or B reserve seating, for the same performance attract a 20% discount.
Theatres and Performance spaces utilised by West Australian Ballet have seating with a restricted and or obstructed view of the stage. West Australian Ballet clearly defines this seating (B and C reserve seating at His Majesty's Theatre) and tickets are priced accordingly.
Junior members receive 2 $15 tickets each year, these must be purchased beside a full price adult.
West Australian Ballet can, at any time, alter and substitute artists within a performance if deemed necessary.
Venue staff and West Australian Ballet reserve the right to refuse entry and admission upon reasonable grounds.
Late arrival may result in non-admittance until a suitable break in the performance.

Cameras, audio and video recorders may not be brought into the venue except where expressly authorised. The right is reserved to broadcast or telecast any event.
Fees
Single Tickets
$5.95 online ($3.95 if cart is $36.00 or less), $6.95 phone, $0.00 counter, add $4.40 for Registered Post.
Season Packages
$7.00
$30 Under 30's
17–29 years. $30 Under 30 prices are available performances Tuesday - Thursday in B reserve. Seats are limited. Please note valid identification will be required upon entry.
Concessions
Concession pricing applies to Students, Pensioners and Senior Card holders. Please note valid identification will be required upon entry.
Groups 10+
Please call 6212 9291 to make group bookings.
Season Packages
Season Subscribers can unlock discounts and exclusive benefits when purchasing tickets to two or more shows at the same time. To book click here.
All prices (AUD) displayed are current prices but may vary without notice from performance to performance.
For all other questions concerning our online ticket purchase process or if your require Special Access seating, please contact our box office. Ph: 08 6212 9292
For more information please call us
(08) 9214 0707