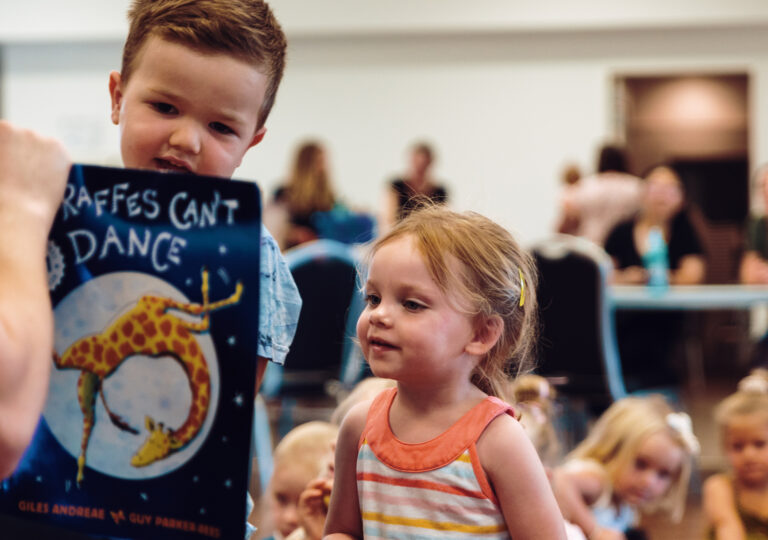 SCHOOL HOLIDAYStorytime Adventures
Dive into the wonderful world of dance through storytelling.
Designed to capture your 3-9 year old's curiosity and love of dance. Let us take your child on a journey down the rabbit hole, into the jungle and through magical worlds of Princes and Princesses.
Taught by West Australian Ballet's professional Teaching Artists, Storytime Adventures will get your child dancing and expand literacy skills through storytelling.

Dates
15 - 17 January
8 - 10 April

1 - 3 July

30 September - 2 October

Cost
$15 - Child
$7.50 - Junior Members
Parents and Guardians are not required to purchase a ticket.
Where
All sessions are held at the West Australian Ballet Centre, 134 Whatley Crescent, Whadjuk Noongar Boodja, Maylands.
Important information

Storytime Adventures run for 45 mins.
Monday sessions are suitable for ages 5-9 years. Tuesday and Wednesday sessions are suitable for ages 3-7 years.
Please note that payment must be made at the time of booking. West Australian Ballet has a no refund policy.
For more information please contact (08) 9214 0707 or email learning@waballet.com.au
Keep up to date with activities for children
Sign up to Ed-eNews
Sign up