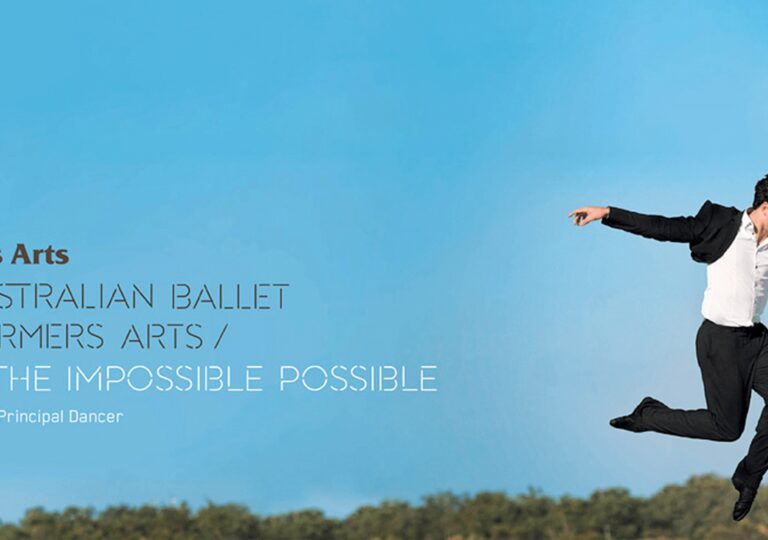 STATE


With|In|Sight
Choreographed by Craig Davidson
Choreographer Notes
With|In|Sight is a piece about human connection, and how chaos flows through our lives, bringing us closer and flinging us further apart. When making With|In|Sight with West Australian Ballet, I was heavily inspired by the dancers - and the music written by German composer Jonathan Heck. He explored unconventional ways of playing instruments, resulting in a layered, euphoric soundscape, elevated by a pianist and violinists.

Throughout the creation of this work, I was intrigued by layering choreography, creating a sense of being in more places than one, and experiencing moments simultaneously. Throughout our lives we experience moments of turmoil, whether we are aware of it, or not - but intermittently we experience these moments of clarity, where things seem to fall into place, or you find yourself in the right place at the right time. These moments being the crux of my work.

With my diverse background in dance - which included tap dancing - I aim to create using a variety of choreographic styles, to push and inspire the dancers, and boundaries of movement. I have created With|In|Sight with the aim to surface varied emotions, a moment for the audience to reflect on their own time of clarity, their own moments in time in which everything falls into place.



Galatea & Pygmalion
Choreographed by Li Sze Yeung Justyne & Wong Tan Ki
Galatea & Pygmalion was created in 2010, and was danced by the choreographers Li Sze Yeung Justyne and Wong Tan Ki. Set to Philip Glass' driving score, their riveting piece retells the classic Greek myth of the sculptor Pygmalion and his perfect statue Galatea, exploring the relationship between creator and their creation. Although Pygmalion eventually passed away, Galatea remained forever.
Galatea & Pygmalion received the Hong Kong Dance Award for Outstanding Achievement in Independent Dance in 2011.

Before Nightfall
Choreographed by Nils Christe
The aggressive ominous atmosphere that characterises Martinů's music, written on the eve of the second World War, is echoed in the movements choreographed by Nils Christe.
The title of the work refers to the war that is about to break out. The main theme centres around the uncertainty and dread inherently felt in the sense of imminent danger.