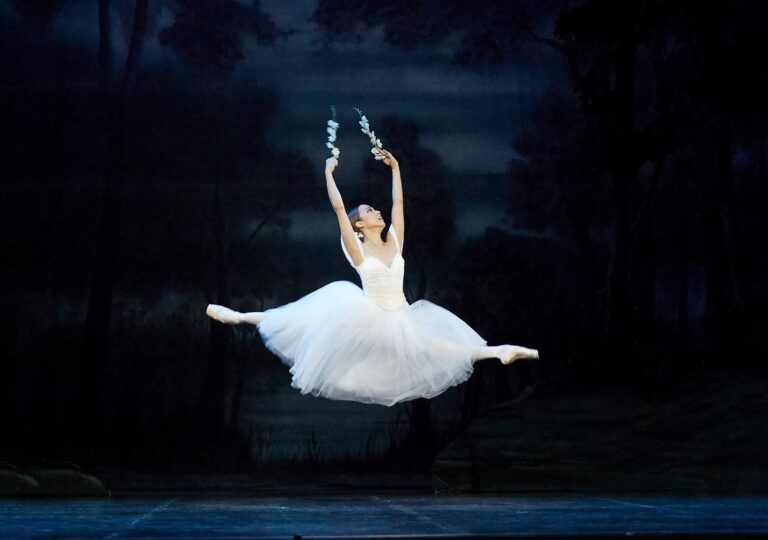 Principal
Chihiro Nomura
Pas De Deux Patrons Anonymous

Chihiro was born in Tokyo, Japan and completed her formal training at the Heinz Bosl Stiftung Ballet Academy in Munich.
Chihiro has received several awards and accolades most notably the Youth America Grand Prix 2005 Scholarship to Heinz Bosl Stiftung Ballet Academy and the Tanzolymp 2008 Gold medal. In 2008 Chihiro joined Norwegian National Ballet performing roles such as Clara and the Sugarplum Fairy in The Nutcracker, Peasant Pas de deux in Giselle, Pas de trois and Cygnets in Swan Lake, Aurora in The Sleeping Beauty, Principal couples in Balanchine's Symphony in C, Allegro Brillante, Tchaikovsky Piano concerto No.2 and Concerto Barocco.
She has worked with choreographers such as Jiří Kylián, Nacho Duato and Liam Scarlett.
In 2015, Chihiro joined West Australian Ballet and was promoted to Principal dancer in 2016. Her most recent career highlights include performing David Dawson's Five, Ambiguous Content, Beauty in David Nixon's Beauty and the Beast, Juliet in Youri Vamos' Romeo and Juliet, Snow Queen and Sugarplum Fairy in Aurélien Scannella, Sandy Delasalle-Scannella and Jayne Smeudlers' The Nutcracker, Kitri in Lucette Aldous' restaging of Don Quixote, Daisy in David Nixons' The Great Gatsby and Sylphide in August Bournonville's La Sylphide.
Image: Chihiro Nomura as Giselle in Giselle (2019). Photo by Sergey Pevnev.