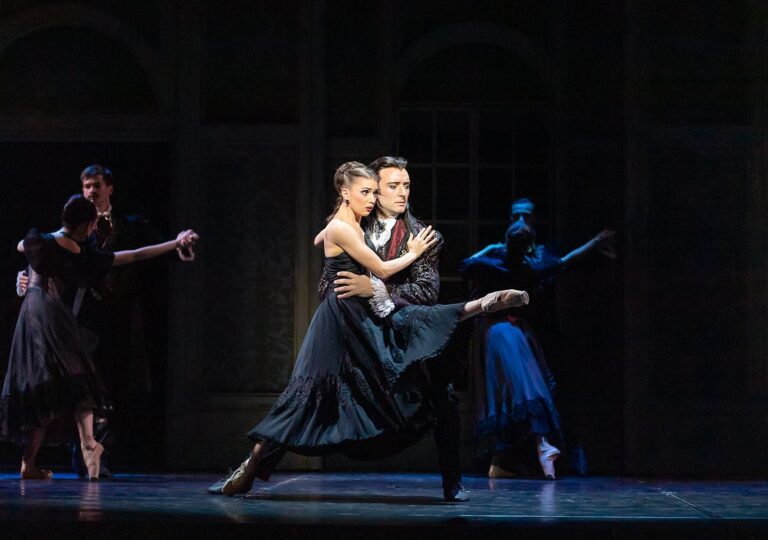 Demi-Soloist
Carina Roberts
Carina begun her training at Gail Meade Performing Arts Centre in Wangara, Perth. In 2013 she was accepted into the Western Australian Academy of Performing Arts (WAAPA). Whilst at WAAPA Carina achieved her Solo Seal Award as well as achieving the AICD Senior Award 2013 and the RAD Pre-Professional Award 2014. Carina graduated with an Advanced Diploma (Elite Performance) from WAAPA in 2014.
When joining West Australian Ballet in 2015 as a Young Artist Carina performed Jayne Smeulders' Tarantella in the Balanchine season that year as well as dancing the lead role Swanilda in Greg Horsman's Coppélia. In the year following, after being given a place in the Corps de Ballet, Carina danced David Dawson's 5 in 'Five By Night: Ballet at the Quarry' 2016. To finish 2016 on a high note she was lucky enough to perform the role of Clara in Jayne Smeulders, Aurélien Scannella and Sandy Delasalle-Scannella's The Nutcracker.
In the first main stage production of 2017, Rudolph Nureyev's Don Quixote, Carina performed the role Cupid as well as one of Kitri's two girlfriends. In the Christmas season of 2017 she danced Tinkerbell in Peter Pan and was noted for her work in Dance Australia for 'Most Outstanding Dancer'. So far in 2018 Carina had the opportunity to perform the Lead Sylph in August Bournonville's La Sylphide and was promoted to Demi-Soloist at the end of the season. She also had the role of Mina in Dracula created on her, to which she was nominated as Best Female Dancer at the 2019 Helpmann Awards.
She was also named as 'Dancer to Watch' in Dance Australia in 2015 and 2016 as well as 'Most Outstanding Dancer' in Dance Australia in 2017.
Image: Matthew Lehmann as Young Dracula and Carina Roberts as Mina in Dracula (2020). Photo by Bradbury Photography.