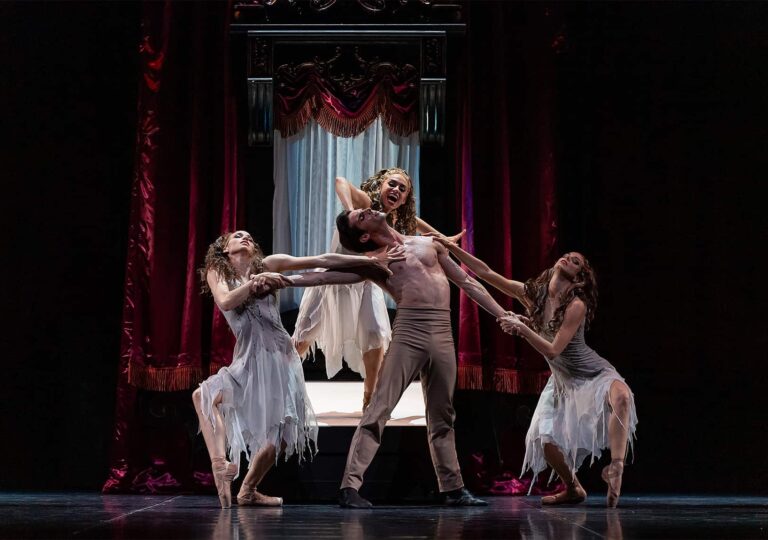 PRINCIPAL
Oscar Valdés
Oscar Valdés is a critically acclaimed and award-winning Cuban ballet dancer, who is a Principal dancer at West Australian Ballet, Australia's oldest professional ballet company.
Born in Camaguey in central Cuba, Valdés started dancing at just six years old after showing interest in his sister's ballet classes. After further studies at The School of Ballet de Camaguey, Valdés entered the highly competitive International Ballet Competition in Havana, Cuba, in 2010, winning a Silver Medal. In 2011 he returned to win the Popularity Prize and also won the acclaimed Grand Prix International Ballet Competition in Havana, staking his claim as one of Cuba's best up-and-coming dancers.
The following years were fruitful for Valdés, winning a Gold Medal at the Cape Town International Ballet Competition in South Africa (2012), Best Dancer at the Positano Competition (Italy, 2012), Gold Medal at the Rieti Ballet Competition (Italy, 2013), a Gold Medal at the Milan Dance Competition and a prize for Best Talent at the Capri Dance International (both Italy, 2015).
In 2015, Valdés accepted an invitation from West Australian Ballet's Artistic Director Aurélien Scannella to become a guest dancer for the Company's gala season of Embraceable You – A Celebration of George Balanchine. Wowing audiences and receiving acclaim from critics, Valdés joined the historic Dutch National Ballet in Amsterdam.
After two years at Dutch National Ballet, Scannella enticed Valdés back to West Australian Ballet on a Soloist contract, starting a golden period for Valdés with countless lead roles in Classical and Contemporary repertoire including highlights as Albrecht in Giselle, Basilio in Don Quixote, Jonathan Harker and Young Dracula in Dracula, Prince Desiré in The Sleeping Beauty and James in La Sylphide in which he won Best Male Dancer 2018 at the Performing Arts WA awards.
Valdés was promoted to the esteemed rank of Principal at West Australian Ballet, joining just three other dancers in the highest appointment within the Company's dancers.
Image: Oscar Valdés as Jonathan Harker with Alexa Tuzil, Glenda Garcia Gomez and Claire Voss as Vampire Brides in Dracula (2020). Photo by Bradbury Photography.