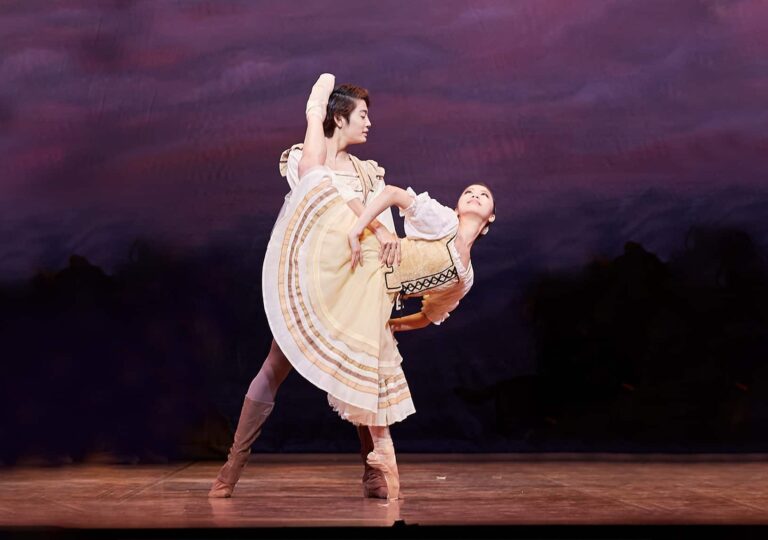 DEMI-SOLOIST
Mayume Noguromi
Mayume was born in Kobe, Japan and is a Demi-Soloist at West Australian Ballet.
Mayume started ballet at the age of three at Setsuko Kawaguchi Ballet in Japan. She has also trained with Joffrey Ballet Academy.
As a student, Mayume danced many lead roles including Kitri in Don Quixote and Clara in The Nutcracker. In 2018, Mayume visited West Australian Ballet with the Youth America Grand Prix Japan, where she spent a week of tutelage with Aurélien Scannella and the Company's Artistic Staff.
Mayume's achievements include 3rd place in the Japan Grand Prix (2017), and 1st place in the All Japan Ballet Competition (2018). In 2018 Mayume was also awarded Bronze in both Contemporary and Classical variations at The World Ballet Competition.
Since joining West Australian Ballet, Mayume has danced as Clara in Aurelien Scannella, Sandy Delasalle-Scannella and Jayne Smeulder's The Nutcracker, and as a Lead Shade in Greg Horsman's La Bayadere, the Peasant pas de deux in Giselle, the Le Corsaire pas de deux, and as Alice in ALICE (in wonderland) amongst many others.
Mayume was promoted to Demi-Soloist, from the Corps de Ballet, in 2020 following the dual season of The Nutcracker and GALA.

In her spare time, Mayume enjoys reading and hanging out with friends in Perth.