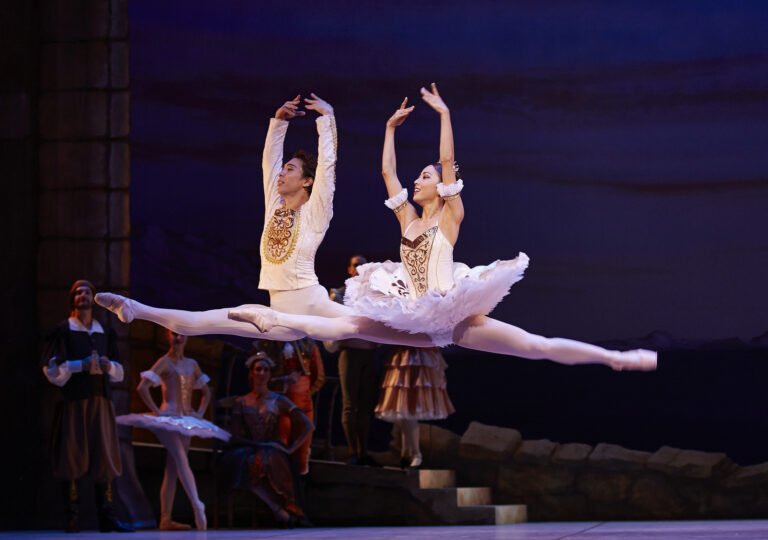 PRINCIPAL
Gakuro Matsui
Multi-award-winning dancer Gakuro Matsui re-joined West Australian Ballet as a Principal dancer in 2023.
The internationally recognised and critically acclaimed dancer, born in Japan, first joined West Australian Ballet in 2016 as a Soloist before rising to the position of Principal that same year.

During his time at Australia's longest-established ballet company, Matsui performed in numerous lead roles, including: Jay Gatsby in David Nixon's The Great Gatsby; Romeo in Youri Vamos' Romeo and Juliet; James and Gurn in August Bournonville's La Sylphide; Basilio in Lucette Aldous' restaging of Don Quixote; the Prince in Aurélien Scannella, Sandy Delasalle-Scannella, and Jayne Smeulder's The Nutcracker; and, Sebastian in Krzysztof Pastor´s Swan Lake as a Guest Principal.

Matsui has also starred in numerous lead roles with The Norwegian National Ballet, as Romeo in Michael Corder's Romeo and Juliet, Basilio in Rudolf Nureyev's Don Quixote, and the Prince in Kaloyan Boyadjiev's The Nutcracker, to list a few.

Additionally, during his time with The Norwegian National Ballet, where he was promoted to Principal dancer in 2010, Matsui performed in numerous leading roles in various classical and contemporary productions, notably Swan Lake, Giselle and Sleeping Beauty, as well as Sole León and Paul Lightfoot's Shoot the Moon, Glen Tetley's Rite of Spring, and Jiří Kylián's 27'52", Bella Figura, Gods and Dogs, One of a Kind, and Soldiers' Mass.

Matsui has also danced the role of Lensky in John Cranko's Onegin, Lescaut in Kenneth Macmillan's Manon, as Stiva and Levin in Christian Spuck's Anna Karenina, Solor and the Bronze Idol in Natalia Makarova's La Bayadère.

Adding to Matsui's illustrious career, the dancer's talents have been acknowledged at international competitions in Saitama and Nagoya in Japan, claiming first place in 2000. In 2004, Matsui won the Japanese Ballet Academy competition and was awarded the Prix de Lausanne's apprentice scholarship.
In 2022, Matsui was the Tom Wilhelmsen Foundation Opera & Ballet Award winner, Norway's most prestigious ballet award.

Matsui also trained at the Russian Ballet Institute and Sasaki Mika Ballet Academy in Japan, the continuing his studies at L'Ecole de Danse de L'Opéra de Paris, before appointments at The Royal Danish Ballet and Les Ballets de Monte Carlo.

Image: Gakuro Matsui and Chihiro Nomura in Don Quixote. Photo by Sergey Pevnev.