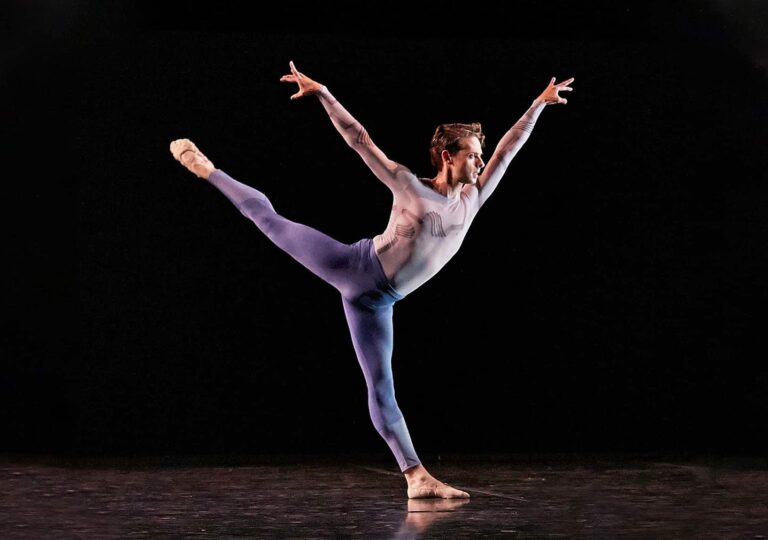 Demi-Soloist
Oliver Edwardson
Born in Cambridge, United Kingdom, Oliver trained with the King Slocombe School of Dance before joining the Royal Ballet School at the age of 16.
After graduation, he then joined Zurich Ballet where he remained for the next three years. He then joined the Victor Ullate ballet in Madrid, Spain, where he danced for 5 years.
Oliver joined the West Australian Ballet in 2014.
Oliver's career highlights include: Romeo in Romeo and Juliet, Gurn in La Sylphide, Dancing in David Dawson's 5, Nick Carraway in The Great Gatsby, working with William Forsythe and Mercutio in Radio and Juliet.
Oliver enjoys cooking and spending time with friends in his spare time.
Image: Oliver Edwardson performing Ambiguous Content in Five by Night: Ballet at the Quarry (2016). Photo by Sergey Pevnev.