YOUNG ARTIST
Evangeline Beal-Attwood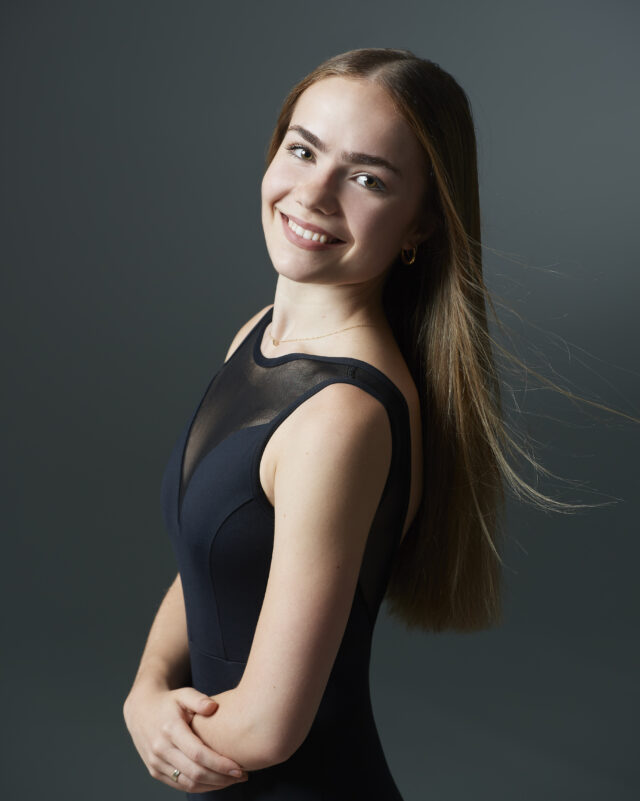 Supported by Simon Lee Foundation

Evangeline was born and raised in Newcastle and began learning ballet at the age of two at a local dance school. She then moved at the age of 5 to The Marie Walton Mahon Dance Academy which is now The National College of Dance in Lambton NSW.
Evangeline quickly fostered a strong love for this art form. At 14, she went part-time completing her Certificate III in Dance and full-time over the following years, completing Certificate IV and Diploma of Elite Performance. At the age of 16, she accepted an offer to The Berlin State Ballet School. Due to Covid and other issues she then had the opportunity to gain a position at The English National Ballet School.
She undertook training for a month, but, unable to acquire a visa, Evangeline flew home and accepted a position at The Australian Ballet School in 2021. She completed Levels 7 and 8, graduating in December 2022 with a Graduate Diploma of Classical Ballet.
Evangeline was the 2021 Friends of The Australian Ballet NSW Scholarship recipient. In her spare time, she loves cooking and drinking tea, walking, and enjoying the beach while spending time with her family and friends.