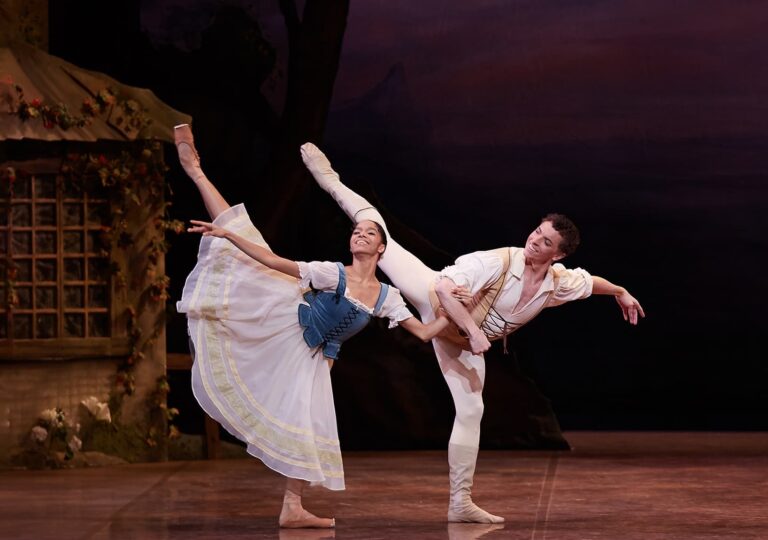 Principal
Dayana Hardy Acuña
Pas De Deux Patron Mary Ann Wright
Dayana Hardy Acuña completed her training at the National School of Ballet Fernando Alonso Academy (Cuba) in 2010.
She danced as a Soloist at Ballet Santiago de Cuba before being promoted to Principal dancer with The Joburg Ballet and then Liaoning Ballet (China). While there she performed principal roles in La Bayadère, Les Sylphides, Giselle, Swan Lake, The Nutcracker, Don Quixote, Spartacus of Africa, Veronica Paper and The Butterfly Legend.
Dayana was also a guest artist with Acosta Danza (Cuba).
Since joining the Company, her highlights include the improvised pas de deux in Aurelien Scannella, Sandy Delasalle-Scannella and David Mack's In-Synch as part of In-Synch: Ballet at the Quarry, Nikiya in La Bayadere and Giselle and Lead Wili in Giselle.
Dayana is also a member of the International Dance Council CID.
Image: Dayana Hardy Acuña and Special Guest Artist, Kevin Jackson as Giselle and Albrecht in Giselle (2019). Photo by Sergey Pevnev.