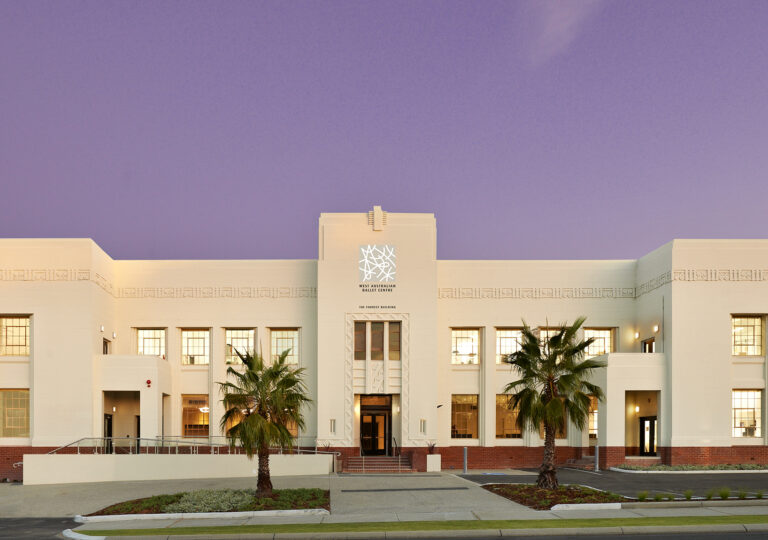 VERNISSAGEEVENTS
Elevate your understanding of ballet.
Spend an evening with us at the West Australian Ballet Centre with some of the creative minds behind Season 2021. See the world of ballet through their eyes as they share their vision and passion with you. The perfect way to get a deeper understanding and appreciation of the performance you're about to see.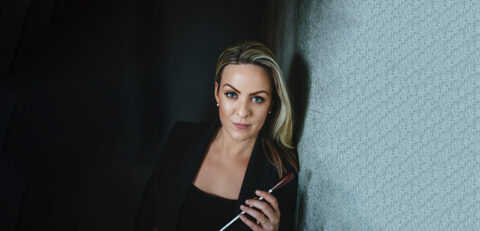 EVENTS
Jessica Gethin - Behind the Baton
Wednesday 14 April 7.00pm
Listed by Limelight Magazine in 2017 as one of the 'Top Twenty Australian Artists of the Year', Jessica's musical experience covers a wide range of genres.

Recognised for her repertoire diversity, Gethin moves effortlessly between symphonic works, mainstage ballet and opera to contemporary and film scores. Inaugural Chief Conductor of Perth Symphony Orchestra from 2011 – 2019, Gethin has conducted for many orchestras and opera companies, including Dallas Opera, Malaysian Philharmonic Orchestra, Singapore Symphony Orchestra, Auckland Philharmonic and Macao Orchestra.
Hailed as 'exuberant', 'superb' and a 'force to be reckoned with', we are excited to present an evening with one of Australia' most acclaimed conductors to hear fascinating insights into the art of conducting ballet orchestras.
Book tickets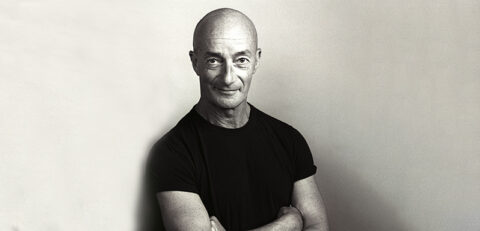 EVENTS
Graeme Murphy AO - An Australian Choreographic Legend
Wednesday 16 June 7.00pm
Graeme Murphy is one of Australia's most renowned and internationally recognised choreographers.
Born in Melbourne, he has danced for The Australian Ballet, Sadler's Wells Ballet and Ballets Felix Blaska. In 1976, he was appointed Artistic Director of Sydney Dance Company, a position he held until 2007.
Murphy has created over 50 works across the last 40 years. His works have been celebrated with many awards and accolades, including three honorary doctorates and a Helpmann Award.
Eclectic, highly innovative and challenging, Murphy's work moves between the classical and the contemporary, the past and the present, resonating across the social spectrum.
Join us for a unique opportunity to meet one of Australia's most iconic choreographers.
Book tickets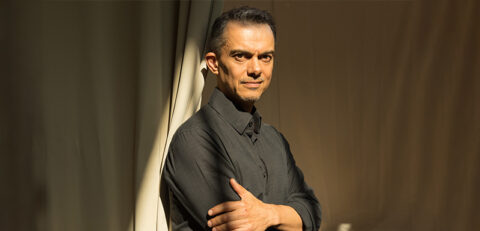 EVENTS
Javier Torres - The Beating Heart Behind The Sleeping Beauty
Monday 25 October 7.00pm
New to West Australian Ballet, Javier Torres has created works for some of the world's most prestigious ballet companies including Stuttgart Ballet, Netherlands
Dans Theater and Lyon Opera Ballet. Torres has danced for the Polish Theatre of the New Dance, Helsinki
Dance Company and the Finnish National Ballet and in addition, lectures at numerous international dance and medici symposiums and conferences. His research being in the area of improvement of ballet pedagogy, leading seminars involving both psychological and medical aspects.
Join us for a fascinating insight into his impressive performance and academic portfolio, whilst hearing of his unique vision for this beautiful production of The Sleeping Beauty.
Book tickets
Keep up to date with upcoming events at West Australian Ballet
Sign up to Straight to the Pointe Monthly eNews
Sign up
SEASON 2021
On sale now
Unlock discounts and benefits when purchasing tickets to two or more shows at the same time. Plus we've introduced special offers and more convenient ways to pay to ensure you're able to enjoy more of what you love.
Find out more