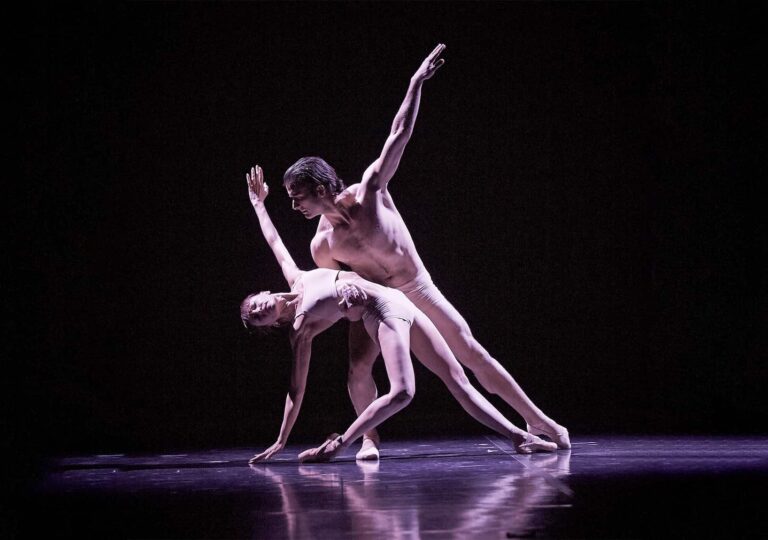 Principal Rehearsal Directorand Artistic Associate
Sandy Delasalle-Scannella
Sandy was born in Cannes, France. She completed her training at the Centre International de Danse – Rosella Hightower and at the Académie de danse classique – Princesse Grace in Monte Carlo.
At the age of 17, Swiss choreographer and director Heinz Spoerli, noticed Sandy at the Prix de Lausanne and offered her a Soloist contract with the Basler Ballet. Five years later Sandy was appointed as a Principal dancer, Deutsche Oper am Rhein, followed by the State Theatre Wiesbaden, Deutsche Oper Berlin and joined the Ballet du Rhin after the birth of her son.
Her repertoire includes the major roles in Swan Lake, Nutcracker, Don Quixote, Giselle, Sleeping Beauty, Romeo & Juliet, La Sylphide, La Fille mal gardée, Coppelia.
Since her debut she's been working with the greatest contemporary choreographers such as Maurice Béjart, Nacho Duato, Hans Van Manen, William Forsythe, Jiri Kylian, Valery Panov, Nils Christe, Ronald Hynd, David Nixon, Ray Barra, Lucinda Childs, including works by George Balanchine and Angelin Preljocaj from whom she performed Le Parc with Paris Opera Etoile – Laurent Hilaire.
During her dance career Sandy was a special guest artist with Ballett Frankfurt under the direction of William Forsythe to perform In the Middle Somewhat Elevated, as well with Uwe Scholz in Leipzig, Youri Vamos in Dusseldorf & Richard Cragun in Berlin. In 1997, she was nominated 'Best Upcoming Dancer' from international ballet critics.
Sandy participated in a number of international galas and festivals in New York (Metropolitan Theatre), Tokyo, Tel Aviv, Kiev, Madrid, Istanbul, Paris, Los Angeles & Taipei performing various productions such as Bahkti, In the Middle Somewhat Elevated, Giselle, Swan Lake and Romeo & Juliet with her husband Aurélien Scannella.
Sandy joined West Australian Ballet as Ballet Mistress in 2013 and made her return to the stage in Annabelle Lopez Ochoa's La Pluie with Principal Dancer Matthew Lehmann in 2015 for Zip Zap Zoom: Ballet at the Quarry. Since joining the Company her on-stage partnership with Matthew has been an audience favourite, performing works together including David Dawson's On the Nature of Daylight (Five by Night: Ballet at the Quarry, 2016) and Krzysztof Pastor's Ombra during the 2016 Le Sept Sens Gala. Sandy was also invited to perform On the Nature of Daylight at the 2016 Helpmann Awards ceremony in Sydney.
In 2018 Sandy was promoted to Principal Ballet Mistress & Artistic Associate.
Image: Sandy Delasalle-Scannella and Matthew Lehman perform La Pluie at Zip Zap Zoom: Ballet at the Quarry (2015). Photo by Sergey Pevnev.