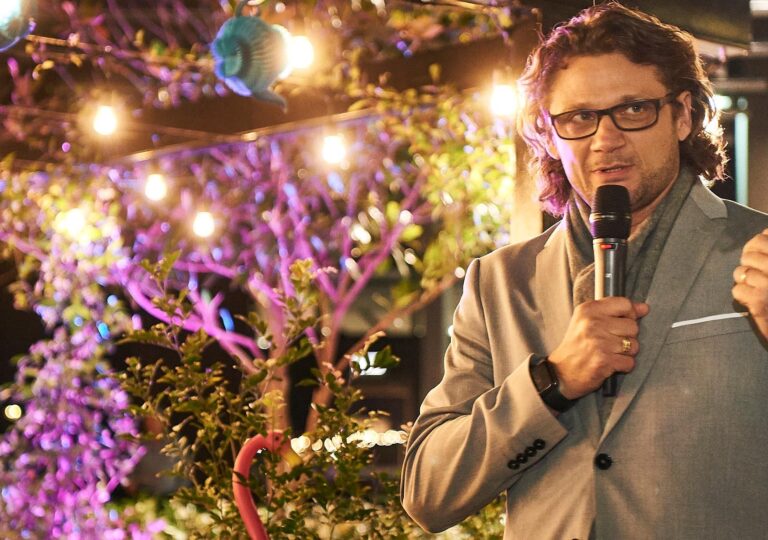 Pre-PerformanceTALKS
Join us prior to selected performances and get to know our team, what motivates them, and how we bring productions to life.
A great way to gain a deeper understanding of ballet and the performance you're about to see.
Pre-performance talks are a free offering open to the public. No booking necessary.
Hear our talk about Giselle as Sandy Delasalle sits down with former Principal dancer Brooke Jacobs about the iconic role.
---
STATE
Contemporary Ballet
Saturday 26 June, 1pm
State Theatre Centre of WA
Hear from Artistic Director Aurélien Scannella about the importance of adding another contemporary ballet season to WAB's repertoire, moving the art form forward, and creating new experiences for audiences.
---
Coppélia
The Jeté vs The Mark
Saturday 18 September, 1pm
His Majesty's Theatre
Ballet dancers are often described as elite athletes and this production of Coppélia certainly puts that theory to the test. Principal Dancer Matthew Lehmann and special guests discuss the similarities and differences between professional ballet and professional football.
---
The Sleeping Beauty
Saturday 20 November, 1pm
His Majesty's Theatre
The enduring love for this fairytale ballet spans countries and centuries. Join Artistic Director Aurélien Scannella as he brings to light the details of this production, and its importance in developing the Company's repertoire.
---