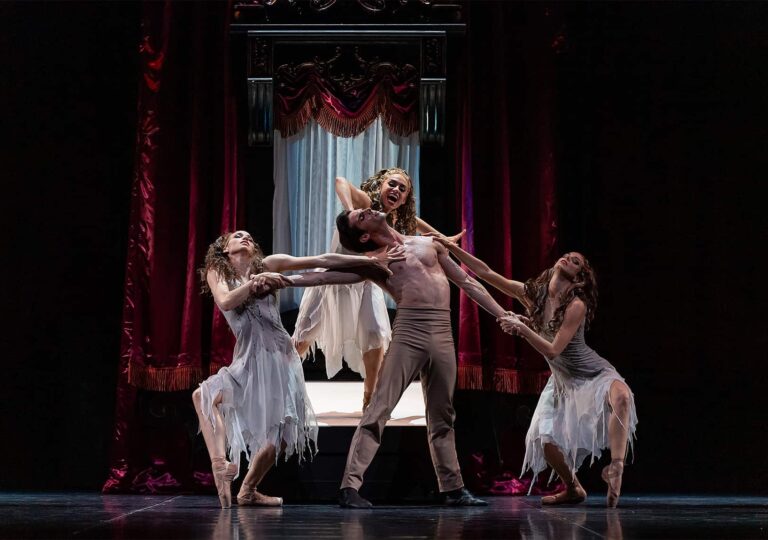 Soloist
Oscar Valdés
Oscar Valdés is a previous winner of a Silver Medal at the 2010 International Ballet Competition in Havana Cuba, as well as the Popularity Prize the following year. In 2011 he won the Grand Prix International Ballet Competition Havana.
He also won a Gold Medal at the Cape Town International Ballet Competition in 2012 and Best Dancer on International Stage in Positano, Italy. Having danced extensively around the world, Oscar cites Don Quixote as his favourite ballet to perform. During his time with West Australian Ballet he enjoyed not only this season in 2017 but also thrived performing the contemporary work Les Indomptés at Ballet at the Quarry 2018.
Image: Oscar Valdés as Jonathan Harker with Alexa Tuzil, Glenda Garcia Gomez and Claire Voss as Vampire Brides in Dracula (2020). Photo by Bradbury Photography.