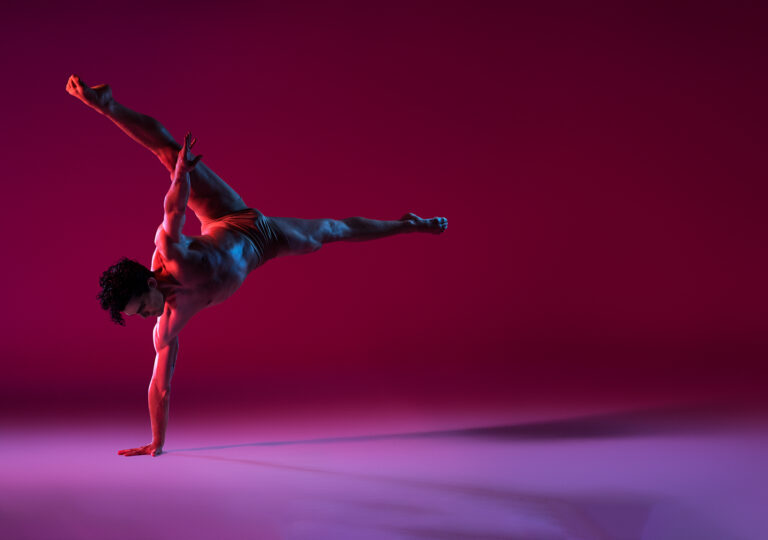 GENESIS Online
Feel inspired by passion.

As West Australian Ballet's world-class dancers embrace their creativity and passion to choreograph raw new works. View these 11 short pieces now online powered by The West Australian.

Witness the spark of new creation as the WAB dancers showcase their choreographic flair, exceptional skill and passion for their craft. A rare opportunity to be up close and personal with the artists as they challenge themselves in producing personalised works rich with emotion, beauty and power.

Whether you're a lover of dance, or looking for your first taste of ballet, Genesis provides a storybook suited to all.
Artistic Director: Aurélien Scannella
Lighting Designer: Kristie Smith
---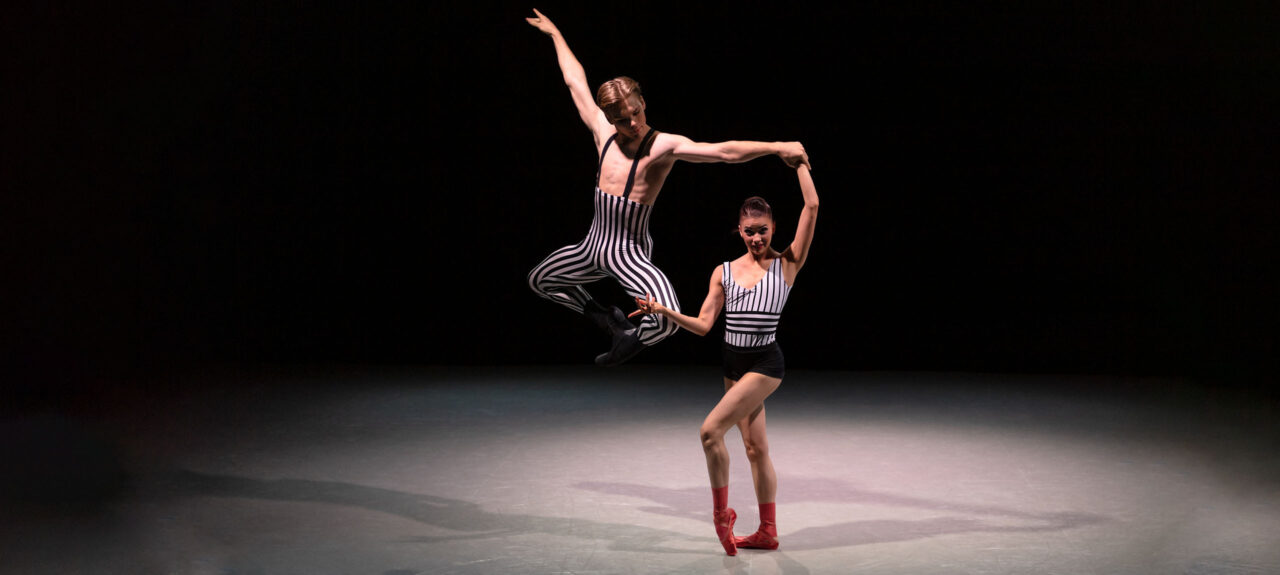 Meet the Choreographers and their works

Jacob Chown
The Way
Duration: 5 minutes

A collaboration of improvised harp and dancing, inspired by Taoism. Taoism represents going with the flow, letting go and living in harmony; de-emphasising rituals and social order. Through my work I have incorporated the idea of becoming one with the unplanned rhythms of the universe and its elements: earth, air, water, fire, metal and wood.
Michelle Smith, Harp

Music:
The Way
Composed and performed by Michelle Smith
Polly Hilton
il Twist
Duration: 3 minutes

A dance for two, a jive, a twist. The fun in physicality, space within restriction, form versus frivolity... there is music in it all.
Music:
Guarda come dondolo
Composed by Edouardo Vianello & Carlo Rossi
Performed by Edouardo Vianello
Emma-Rose Barrowclough
Frida
Duration: 4 minutes


Quote: "I am simply who I am"
Inspired by Frida Kahlo, and reminiscent of her paintings, I wanted to create something that embodies each of my dancers as unique individuals. Movement that is fun to dance alongside an extravagant long silk skirt. Hopefully their personalities come across and you spy a glimpse of a sparkle within. No hiding, no pretending... it's just them on a wheely chair, a skirt and you.
Music:
You & Me (Flume Remix)
Composed by Howard Lawrence, Guy Lawrence, James Napier, Eliza Caird
Performed by Meute
Jessy Chraibi
Symphony in 'F'
Duration: 4 minutes

My choreography was influenced during our first lockdown where I was motivated to challenge myself to move outside my creative comfort zone to create a playful atmosphere. This work was guided by my fantastic friend and mentor Nastazia. In such challenging and uncertain times, I wanted to choreograph a piece where dancers can be fierce, fearless and fabulous – hence the title.
Music:
Symphony No. 1 in D major, Op. 25 "Classical" - 1. Allegro
Composed by Sergei Prokofiev
Performed by Orchestre de l'Opera de Paris
---
Jack Whiter
25 no. 1
Duration: 3 minutes

Music, in essence, is the driving force for dance. The right piece of music will tell you exactly which step should come next. Chopin's Etudes, Op. 25: No. 1 is a clear demonstration of music that guides the way for dance. Really, that's all this piece is, simply dancing together to beautiful music.
Music:
Études, Op. 25 - No. 1 in Ab major
Composed by Frédéric Chopin
Performed by Lang Lang
From the album The Chopin Album
Matej Perunicic
Natural Dualities
The concept of dual, opposite forces stretch through our reality on the deepest scale. Harmony happens when they are in balance. The movement and music was driven to creation through channeling those opposing energies.
Music:
Natural Dualities
Composed & performed by Matej Perunicic
Sandy Delasalle
Once we were free
Duration: 4 minutes

A reflection of how different life can be depending on where you were born, your beliefs, the era, and what is happening around you.
I believe in freedom the day we are created, but your environment can take away that feeling … or not.
John William's 'Schindler's List' by 2Cellos is a perfect choice for this concept.
The two cellos reflect the concepts of being trapped, and of freedom.

Music:
Theme from "Schindler's List"
Composed by John Williams
Performed by Luka Sulic, Stjepan Hauser, London Symphony Orchestra
From the album 2 Cellos: Score
Claire Voss
Don't tell me who I am!
Duration: 4 minutes

During last year's lockdown I took up running. This song motivated me to run even though it's my least preferred form of exercise. While running and listening to this song I started to think of choreography that could reveal a different side of me. Like most, I wanted to challenge myself this year to have fun and move outside of my comfort zone with this work.
Music:
Run Boy Run
Composed by Yoann Lemoine
Performed by Woodkid
From the album Run Boy Run (EP)
---
Alexa Tuzil
The march of the trees
Duration: 5 minutes

Inspired by Pina Bausch's process of movement and creation, one woman is released from her limitations, and the three women find power, strength, and peace through unity and nature.

Music:
La Marcha de los Arboles
Composed by Jacobo Polania
Performed by Mente Orgánica
From the album Numa - Fuego Sagrado
Matthew Lehmann
Truth
Duration: 5 minutes

What is truth I ask
For I think it wears a mask.
Its identity
Remains a giant unknown,
To countless guesses we are prone.
Music:
Experience
Composed & performed by Ludovico Einaudi
From the album In A Time Lapse
Adam Alzaim
Don't be shy
Duration: 3 minutes

Everyone can be the swan queen.
Music:
Excerpt from Swan Lake
Composed by Pjotr Ilyich Tchaikovsky, arr. Skitch Henderson
Performed by Skitch Henderson & his Orchestra
From the album Cynthia in Love | Swan Lake
Pas de trois (after a Theme from Swan Lake)
Composed by Pjotr Ilyich Tchaikovsky, arr. Eugen Cicero
Performed by Eugen Cicero Trio
From the album Humoresque in Budapest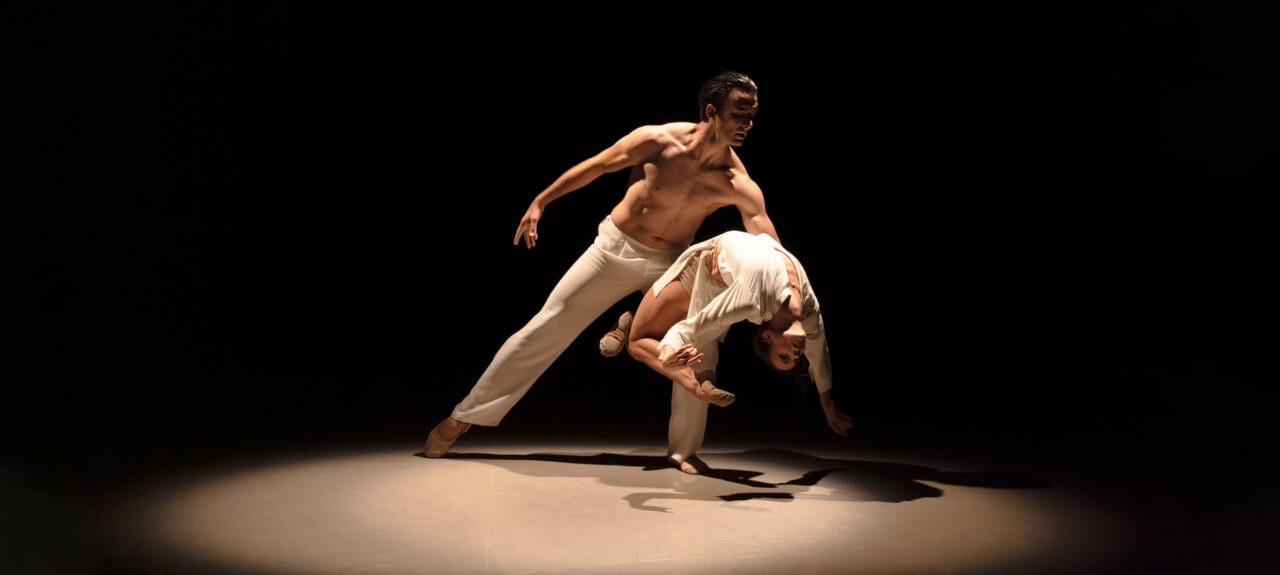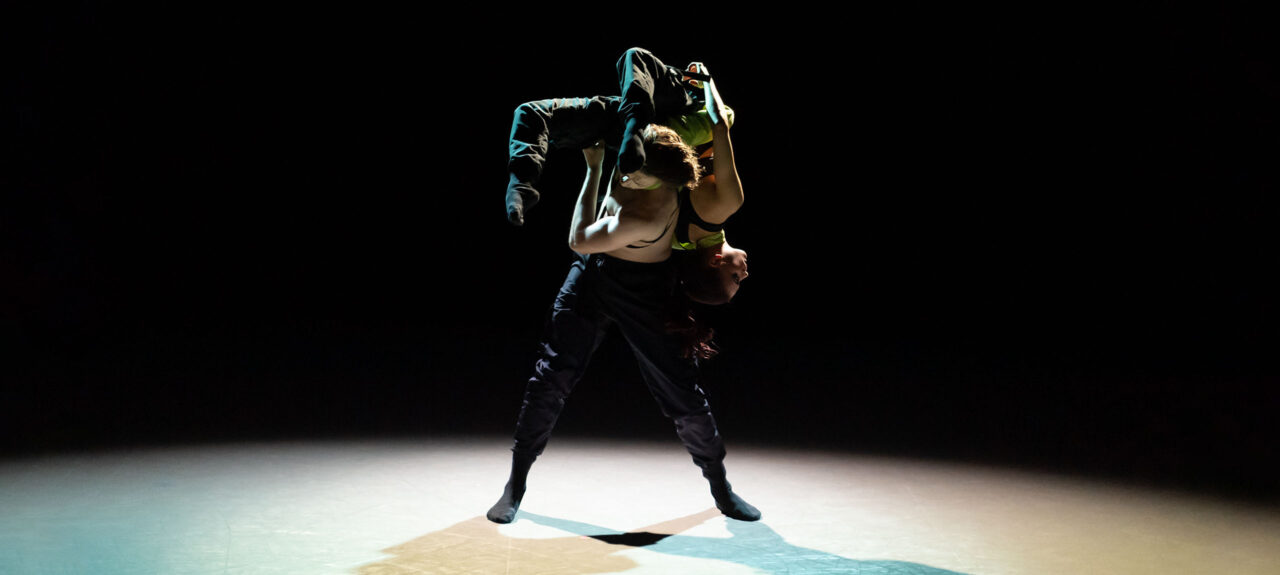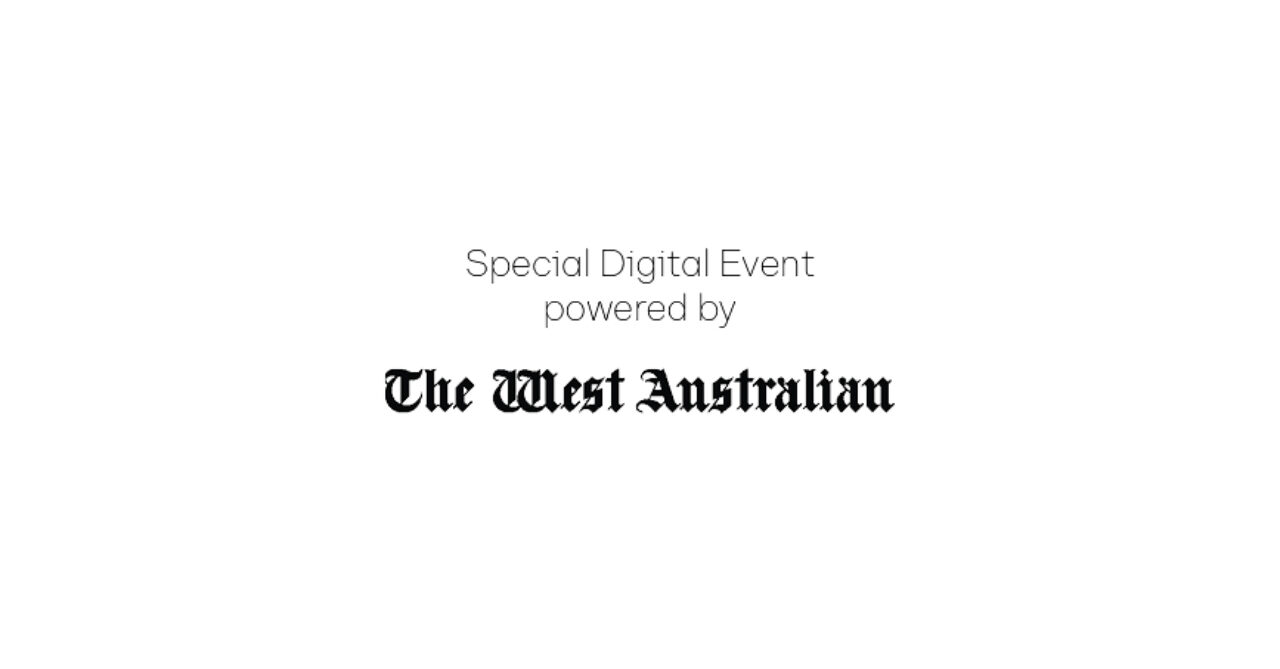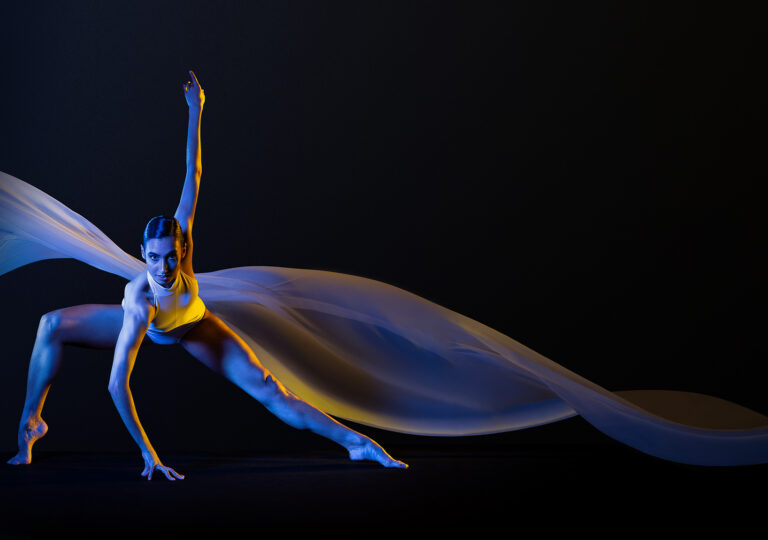 STATE
Feel the thrill of anticipation.
Love Genesis?
Then you'll love our all-new contemporary season at the State Theatre of WA. Book these two shows together in a Season Package and save!
Find Out More