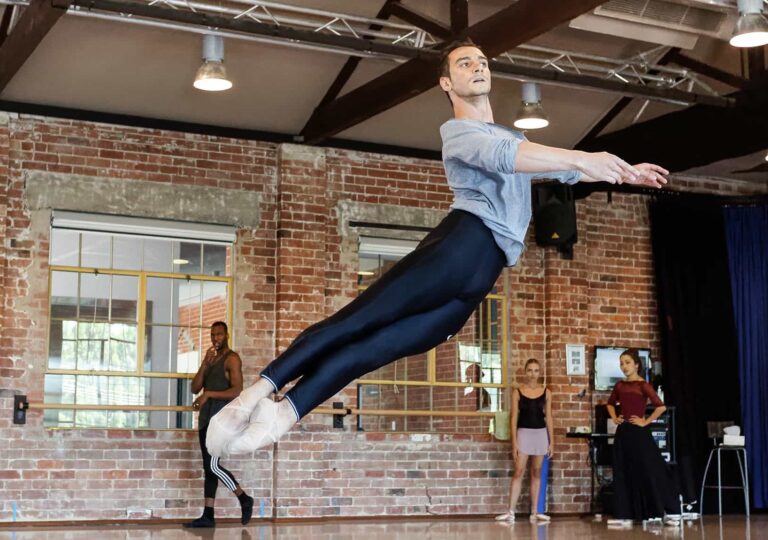 Demi-Soloist
Fabio Lo Giudice
Fabio Lo Giudice was born in Sicily, Italy and moved to London to attend the Royal Ballet School when he was 10. After graduating he danced with the Joffrey Ballet in Chicago, USA, for three years before moving to Royal New Zealand Ballet for six years where he danced as a Soloist.
Away from the stage Fabio enjoys spending time in nature. While in New Zealand he became a big fan of hiking and exploring the natural landscapes of that part of the world. He's also got his scuba license and enjoys snorkeling. While
he was drawn to WAB for the diverse repertoire and exciting artistic vision of Aurélien Scannella, he also admits the Perth lifestyle was quite attractive. "I'm loving the beaches," he added, "I'd also love to go up to Ningaloo Reef sometime and explore up there!"
Image: Fabio Lo Giudice during rehearsal of Krzysztof Pastor's In Light and Shadow for Light & Shadow: Ballet at the Quarry (2020). Photo by Craig Fuller.