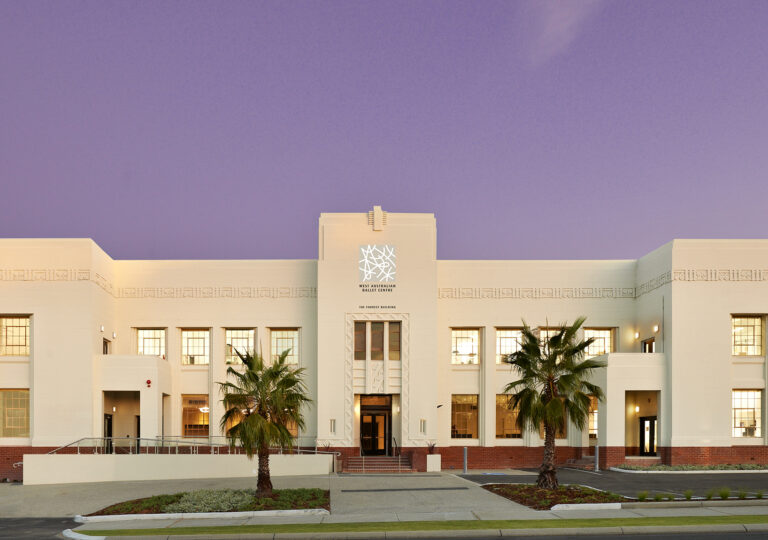 West Australian Ballet and the Company's established COVID-19 Response Team have been consistently monitoring and reacting to the COVID-19 Pandemic. Following the continued Phase 4 Exemption - Easing of Restrictions announcement from The Honourable Mark McGowan MLA Premier of Western Australia, and in consultation with Company Chair, Ms Sherry Duhe, West Australian Ballet is pleased to be able to offer a capped audience capacity at all scheduled performances and public activities, hosted safely and in line with the Western Australian Government Phase 4 Exemption - Easing of Restrictions requirements and in particular the 60% capacity rule.

COVID-19 Safety Guidelines at His Majesty's Theatre.
His Majesty's Theatre has taken a number of actions to mitigate the risk associated with COVID-19 at the venue. These efforts include:
The completion of a State Government COVID Safety Plan
Calculated maximum capacities in line with the COVID-19 WA Phase 4 Exemption - Easing of Restrictions Roadmap for every area in the theatre which will be on display.
Hand sanitiser will be made available (optional).
Maintenance of a strict limit of 2 square metres per person in each space, with social distancing encouraged where possible, but not mandatory. This means you could be seated directly next to people from outside your group. This also means that there will be a number of unoccupied seats in every seating level to comply with the capacity limits.
Frequent and uplifted cleaning regimes across all areas.
COVID Hospitality training for all staff.
High volume areas of the theatres, including queues will have distanced markers.
West Australian Ballet have completed the WA Government's required COVID-19 Health and Safety Plan, as well as an Event Management Plan and West Australian Ballet staff have undertaken the Federal Department of Health online course in COVID-19 Infection Control Training.


COVID-19 Safety Guidelines at West Australian Ballet Centre.
We continue to have strict cleaning protocols throughout the West Australian Ballet Centre and encourage all staff and general public to adhere to the following recommendations:
If you are unwell, please stay home, do not come to the ballet centre;
Practice social distancing where possible;
Avoid physical greetings, such as handshakes, hugs and kisses;
Wash your hands regularly for at least 20 seconds with soap and water and/or alcohol based hand sanitiser located throughout the West Australian Ballet Centre; and
Cover your mouth and nose when you sneeze or cough. Use a flexed elbow or a tissue; if you use a tissue, dispose of it immediately and appropriately in the bins provided.
Keep in touch with West Australian Ballet
Sign up to Straight to the Pointe Monthly eNews
Sign up