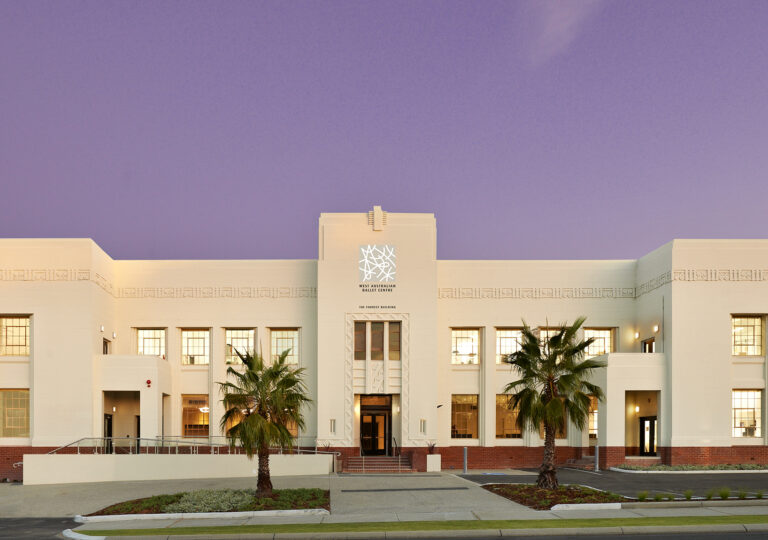 STATE, Adult Ballet Classes and Events Cancelled
We are so sad to cancel the remainder of our premiere season of STATE, as well as our popular Adult Ballet Classes. Our Adult Classes will return on Tuesday 6 July (with masks mandatory).
This inaugural season of STATE has been a dream (two years in the making) held by our Artistic leadership, our dancers, our choreographers. We are truly devastated not to share this innovative performance experience with you – and the truth is that our creative and financial investment in this season has already been committed.

Please note, ticket holders of cancelled STATE performances will have received an email advising of next steps, including the option to donate your tickets to the Company or receive a refund. Adult Ballet Class attendees also will have received an email with an extension of your class passes.

If you are in a position to a make a donation to West Australian Ballet, please do so by supporting our Annual Appeal.
COVID-19 Safety Guidelines at West Australian Ballet Centre.
We continue to have strict cleaning protocols throughout the West Australian Ballet Centre and encourage all staff and general public to adhere to the following recommendations:
If you are unwell, please stay home, do not come to the ballet centre;
Practice social distancing where possible;
Avoid physical greetings, such as handshakes, hugs and kisses;
Wash your hands regularly for at least 20 seconds with soap and water and/or alcohol based hand sanitiser located throughout the West Australian Ballet Centre; and
Cover your mouth and nose when you sneeze or cough. Use a flexed elbow or a tissue; if you use a tissue, dispose of it immediately and appropriately in the bins provided.
For current State Government advise, please click here.
If you have any queries, please contact us via info@waballet.com.au

COVID-19 Safety Guidelines at State Theatre Centre of WA
State Theatre Centre of WA have taken a number of actions to mitigate the risk associated with COVID-19 at the venue. These efforts include:
You must sign in via the SafeWA app or via the contact register on-site

If you are sick, please do not attend

Practice social distancing where possible

Sanitation stations have been placed all around the venue for all to access

Masks are mandatory

Designated queuing spots for patrons to use when lining up for the Box Office, bathroom or bar
Encouraging the use of contactless payments where possible

There is controlled entry to bar spaces at peak times

State Theatre Centre of WA has completed a COVID-19 Safety Plan

Regular cleaning of the venue including between rehearsals and performances
Keep in touch with West Australian Ballet
Sign up to Straight to the Pointe Monthly eNews
Sign up