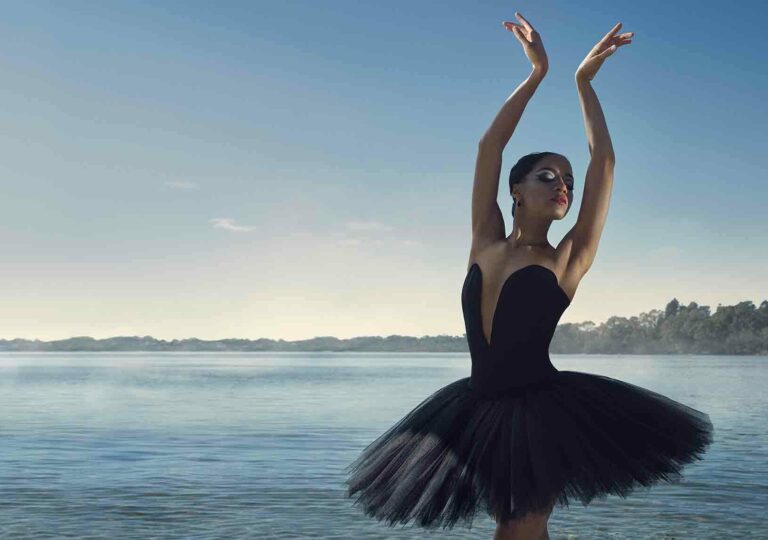 SWAN LAKECAMPIONE
Each of us feels something when we hear the words Swan Lake.
We invite you to play a role in this incredible chapter of West Australian Ballet's history.


The world-renowned artistic team who brought you Dracula will once more create a ballet production that leaves you spellbound by its beauty and overwhelmed with pride.

Exquisite choreography by Krzysztof Pastor, bold detailed sets with stunningly beautiful costumes by Phil R. Daniels and Charles Cusick Smith, alongside an expanded Corps de Ballet with special guest Noongar artists and song, means your partnership will be integral to achieving this ambitious vision.

As a Campione* you will be a partner in the creation of a Swan Lake that is unique in the world of ballet, and has a special place in the hearts of West Australians.

Your support will be acknowledged by a special costume label bearing your chosen name along with exclusive updates and insights on the creation process.

Don't miss the chance to be part of West Australian Ballet's iconic new production as we celebrate our 70th year.
Champion a piece of history with your gift to support Swan Lake.

---
Support the beautiful scenes of early Perth, that form the Sets

$1,000 Gold Campione

---
Support a Character. Be acknowledged by a special costume label bearing your chosen name.
$2,000 Ruby Campione
$3,000 Emerald Campione
$5,000 Sapphire Campione

$10,000 Swan Campione
$15,000 Platinum Campione
$25,000 Lead Campione
Bespoke Elevate Campione
---
For specific character support of Swan Lake please contact our Philanthropy team by emailing philanthropy@waballet.com.au or phoning (08) 9214 0703

*Campione, Italian for "Champion"
Minimum Campione donation $1,000. Your donation is tax-deductible.

Keep up to date with West Australian Ballet
Sign up for Straight to the Pointe Monthly eNews
Sign up